JON WHITTEMORE FOUNDING PARTNER
---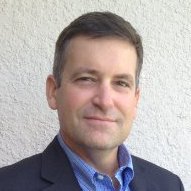 Within the private, semi-private, resort & daily fee golf industry, Jon has held diverse roles including Head Golf Professional, General Manager, Regional Manager, Regional Vice President, Court Appointed Receiver, & Investor/Owner. At ease as liaison between lenders, brokers, owners, management teams & investors. Direct experience in operations, finance, disposition strategist with roughly 140 unique golf courses, country clubs or resort properties including most major US markets including PGA National Resort & Spa, Weston Hills Country Club, TPC Piper Glen, TPC Eagle Trace, Merrill Hills Country Club, Walt Disney World Resort, Callaway Gardens, Legends Golf Resort, Legacy Golf Club, WestRidge Golf Club, etc.
Century Golf Partners/Arnold Palmer Golf Management (Dallas, TX) - Regional Vice President (2006 - 2014)
Spearheaded operations, revenue growth, acquisition, court appointed receiverships for multiple, geographically varied properties – implementing comprehensive re-launch and recovery strategies for distressed & healthy properties alike – relied on by banks/institutions to recommend hold periods, disposition strategies, environmental remediation, city entitlement negotiations/assessments, community association contracts, vendor and employee relationships.
Club Corporation of America (1995 - 2005)
Various properties as Head Golf Professional, Club Manager & General Manager